Our special promo includes a bundle of products worth over $120! 
Details: Sign up for the Uncle Rick Audio Club Subscription, for $10. Receive the bundle of products below. Our complete satisfaction guarantee is always in place – if you're not happy, neither are we!
See the description of the great bundle below. (Expires December 31st, 2020)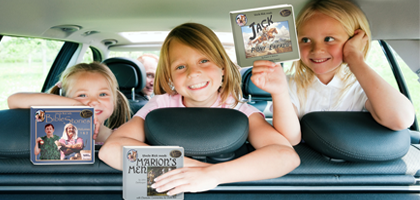 Listening to audio books improves the memory
 It teaches children to think critically
 It stimulates the imagination—little minds construct scenes for themselves instead of depending on electronics
 Models good verbal expression
 Helps the child understand and enjoy books well above his own reading level
 Stimulates conversation between parent and child when they listen together
The Audio Club

The Uncle Rick Audio Book Club brings the best selection of
KID-SAFE
audiobooks you'll find anywhere, in a
monthly audio club subscription
.  Scripture—History—Adventure stories—Historical Fiction.
When your family joins Uncle Rick's audio book club, you will download two Uncle Rick audio books of your choice each month for only $10. That's two great audio books for LESS than the price of one—$30 worth of great audios for only $10! This is an excellent bargain to start building a trusted audio library for your children. Start your risk-free membership today! 
 This is a no-risk subscription. Uncle Rick will happily exchange any book you don't love! You may also cancel at any time.
Do you still have questions before signing up?   Contact us!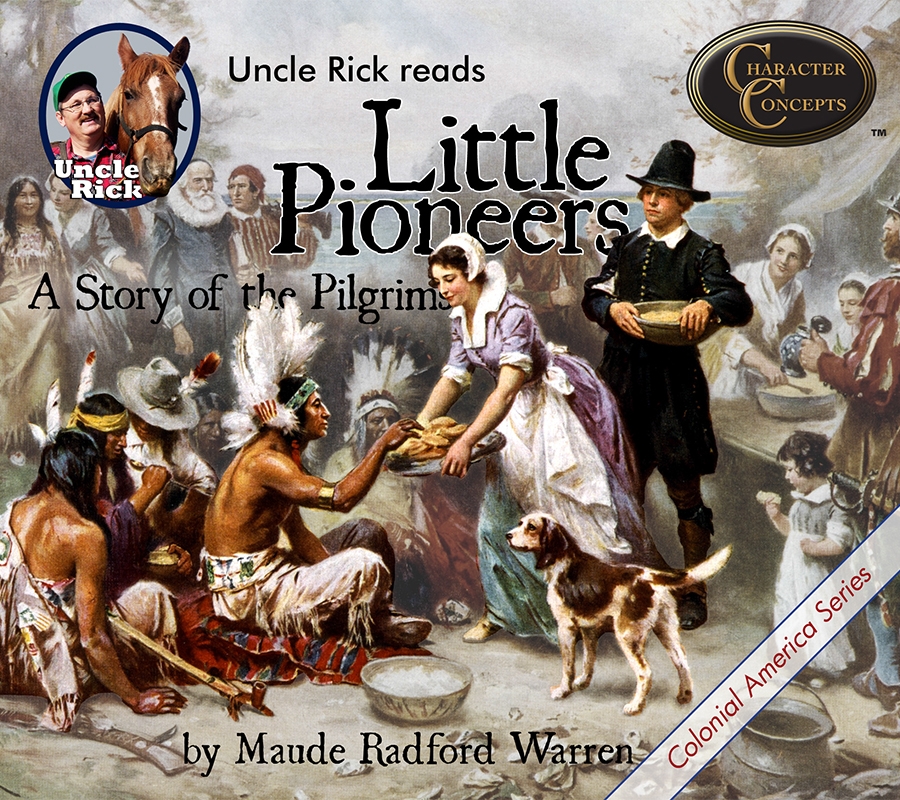 Little Pioneers – Audio Book
What an adventure!  Barely a hundred brave souls boarded a tiny ship and set across the stormy Atlantic to build a new nation based on God's truth.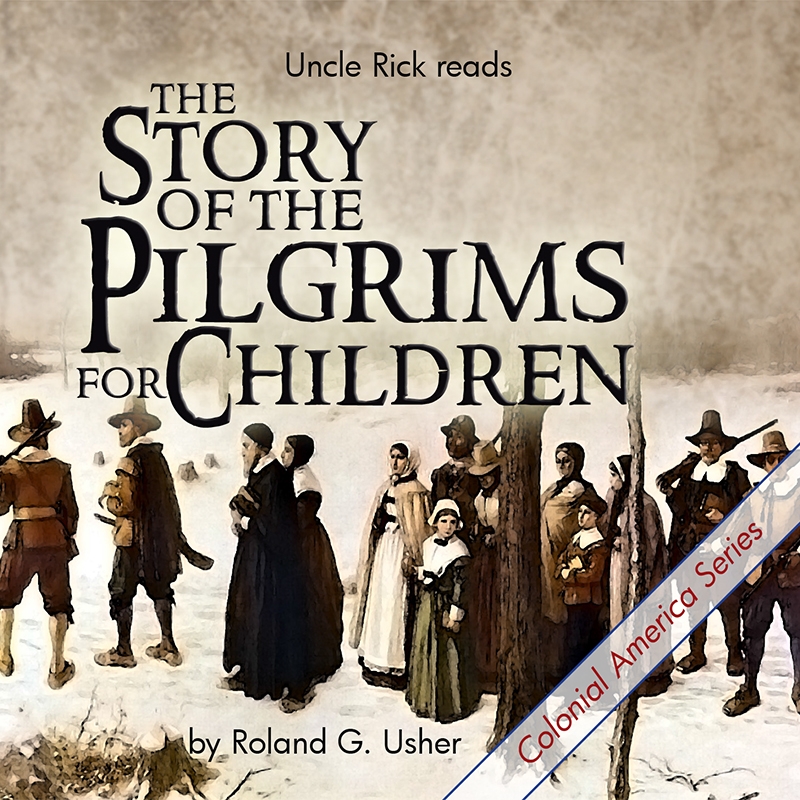 The Story of the Pilgrims for Children – Audio Book
This book about the pilgrims, written in 1918, seeks to describe an accurate history of the pilgrims which could be vouched for by Governor Bradford`s history.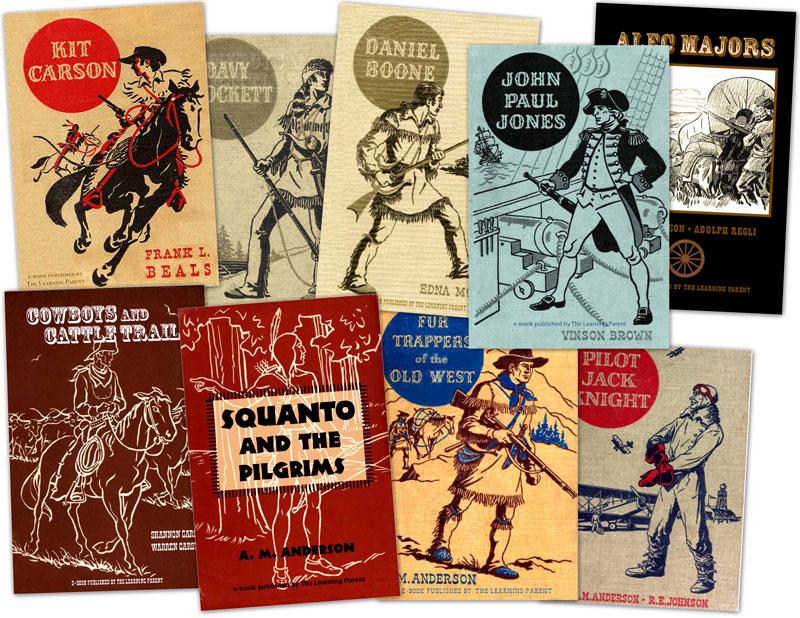 American Adventure Series-Download
Super set of readers for approximately grades 4-6. Younger children will enjoy being read the stories, and even adults will enjoy the true accounts. 
We always ran out of good wholesome, true books for our kids to read, and this 
is a wonderful set. Unfortunately, it's out of print, but we have them as e-books for your kids to enjoy. Have fun and learn history at the same time.
Titles include:
Squanto and the Pilgrims
Pilot Jack Knight
Fur Trappers of the Old West
Cowboys and Cattle Trails
Alec Majors
Daniel Boone
John Paul Jones
Davy Crockett
Kit Carson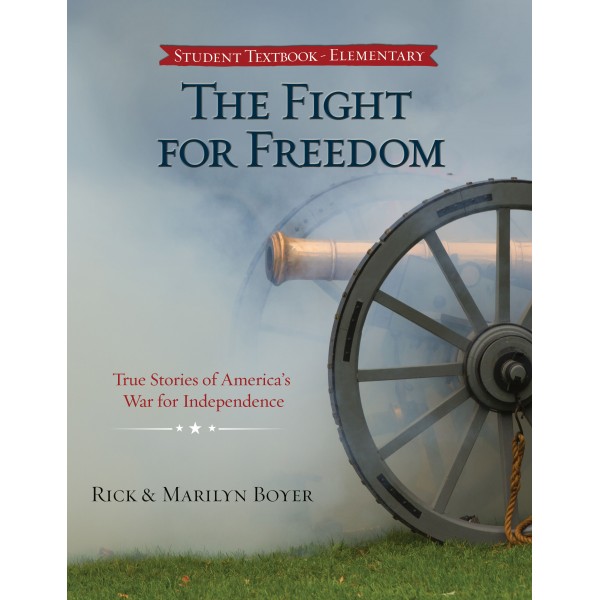 The Fight for Freedom-Download
In simple, entertaining story form, your student will be introduced to the leaders, the causes, and the challenges of the Revolutionary War. The adventures of statesmen, soldiers, sailors, spies, and Native American fighters, illustrate how God worked both naturally and supernaturally to build a free nation out of 13 scattered English colonies.
Students will:
Meet over 30 heroes of the War for Independence
Be able to better remember what they learn through stories and pertinent Bible verses
Learn from callouts with comments on the character traits of those spotlighted!
Follow Uncle Rick on this exciting journey through the days of America's birth. Along the way, you will discover life-changing character lessons from the experiences of real American heroes and villains. Students will learn the providential acts of God that made it possible for colonial America to fight and win a war against Great Britain, the mightiest military power on earth. Get the truth from non-revisionist sources in this historical adventure that children will remember for years to come!  Paperback 360 pp. Can be used for 3-6 grade. Teacher's Guide is available- Biographies of the Revolution, can be purchased separately or as a set. Can be used as curriculum or just for fascinating reading for all ages.
We absolutely love the Uncle Rick audios! My three youngest listen to them at bedtime many nights a week. I love his gentle reading voice as well as explanations along the way. What a terrific way for my children to hide God's Word in their hearts!
These radio dramas have challenged my boys so much. These stories are lives of real men and women who have lead lives that inspire them to be men of character. I was not aware what a strong impact these people would have on my boys, but their play and their conversation has been challenged to imitate these individuals who do hard things.
My children love to listen to Uncle Rick. We have audios from the character quality studies and several history readings.We have the Complete Audio Bible Set.When we read scripture, our kids will often repeat an explanation that Uncle Rick gave which helps with our family discussions.Our kids fall asleep listening them too. Thank you so much.
Our kids know Uncle Rick Audio for about 6 years now and just love it. They often listen to it at night in bed. And now even our little boys (6 and 8 years old) make comments like: "Well, Uncle Rick said …" Thank you for this godly inspiration and counsel and guidance you give to our children.